Bass music creator VEIL is preparing a specially curated playlist of fresh sounds to celebrate the re-release of her single "Dark Matter."
---
Rolling out its wave of novelties for the year 2022 and adorning the stages of countless festivals, VEIL is no stranger to making moves in the bass scene. She continues to flex her production power, starting with singles like "4amthat rock your whole body to EPs like Exoplanet Going through WAKAN which feature his distorting bass lines, grinding samples and weird synths, all of which show the method to the madness of his dark style.
Following collaborations with artists like Nowhere and MYTHVEIL just came out"Black matter», a piece that devours your soul. This track effectively showcases his unique style, with each bar putting you in a chokehold and throwing you against a hypnotic beat that will send you into a trance. Easing listeners with a simplistic yet mysterious intro, bursts of wave patterns appear with a smooth layering of sound to make it as cold as it is heavy – a balanced paradox encompassing its production value to a T.
Following the release of "Dark Matter," VEIL has put together a collection of tracks that incorporate thematic elements from which it draws inspiration. What can be heard is his ear for quality bass music in the scene, as well as the diversity among it. With artists such as EAZYBAKED, Essek, Conrank, kursa, VTREand many more, it encompasses a whole vibe that we should all be aiming for – finding balance in the bass.
Listen to the playlist on Spotify, grab a copy of "Dark Matter" on band campand be sure to catch her when she visits a city near you!
Stream VEIL's "Dark Matter" playlist on Spotify:
---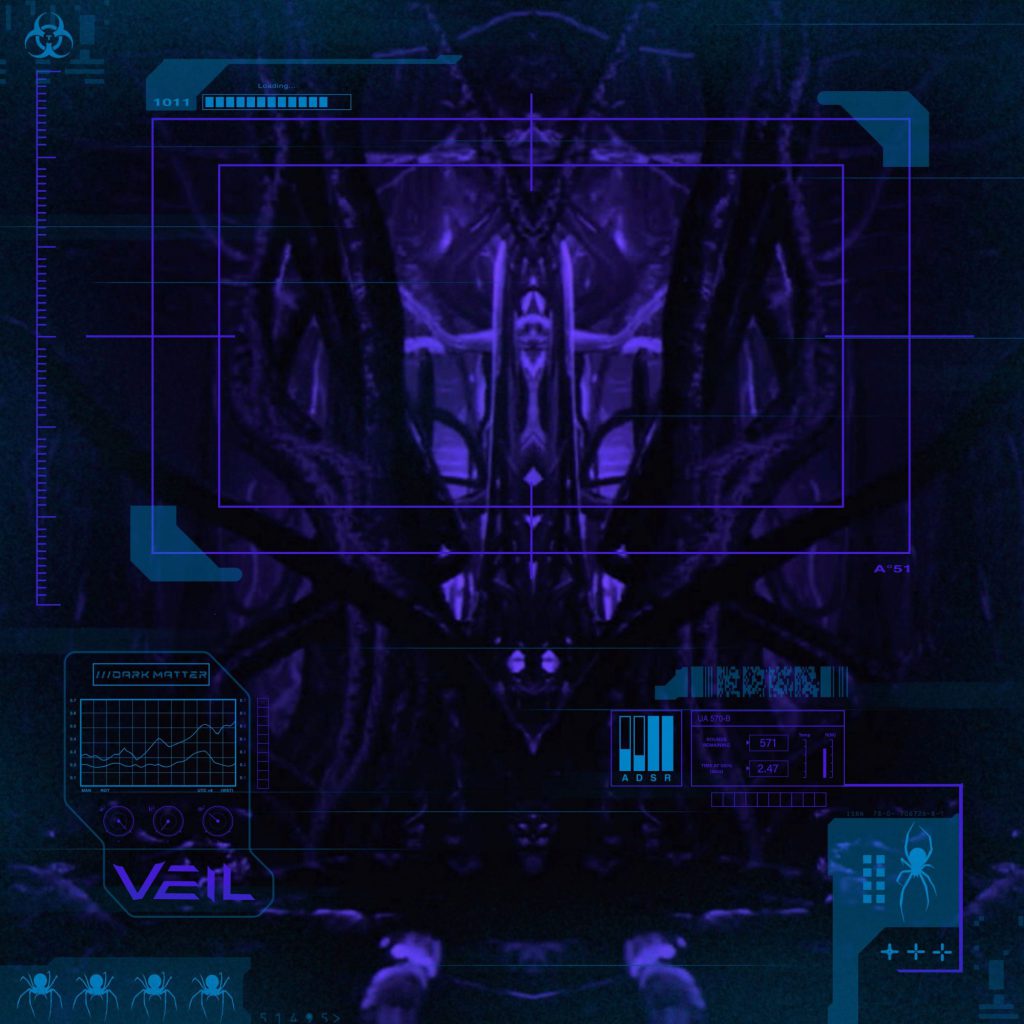 ---
Connect with VEIL on social media:
Facebook | Twitter | instagram | SoundCloud