Last name Steve Conte
best known for Playing solo guitar in the New York Dolls, being a solo artist on Little Steven Van Zandt's Wicked Cool Records label, and singing on Japanese anime soundtracks like Cowboy Bebop and Ghost In The Shell.
Current City Bronx, New York
I really wanna be in it Rome, Italy…eating penne marinara pasta, drinking amarone (Italian red wine) and not getting fat.
Excited about My new album, Well done Bronx released November 5 on Wicked Cool Records. (It can be ordered from Bandcamp.com via the Wicked Cool page or my Steve Conte page there.)
My current music collection contains a lot of All!! Bebop jazz, punk/garage rock, funk, rockabilly, blues, soul, classic rock, early rock 'n roll, bossa nova, flamenco, dub reggae, singer-songwriter, etc.
And a bit of Classic.
Don't judge me for Styx The Great Illusion.
preferred size Well, I prefer vinyl and CDs, but I'm guilty of being lazy and streaming music through my phone and a Bluetooth speaker, just for convenience. I actually discover a lot of new music this way, it allows me to check out things I've never heard before without having to be disappointed because I bought a record with a good song on it.
5 albums I can't live without
1
Revolver, The Beatles
I grew up listening to my parents' collection of jazz and classical music in our house, as well as early '60s pop and rock 'n roll on the AM radio, but one night my parents invited a trendy young couple to dinner and they brought Revolver with them. The sound was nothing like what I had ever heard on record or on the radio; the innovative tape loops and buzz of 'Tomorrow Never Knows', the psychedelic lyrics and guitar tones of 'She Said, She Said', the string quartet on 'Eleanor Rigby', the French horn solo on 'For No One," even the way the album started with "Taxman" and the countdown with room noise and coughing…rock 'n' roll records had never been made like this before. Everything I had heard so far was clean and careful about that. I stared at this cover and these photos for hours, listened through headphones and sang until every musical note on this record was anchored in my consciousness. It remains consistently interesting, intriguing, innovative, unpredictable and inspiring even though I've heard it a million times. It's still my favorite album of all time.
2
Through the Dark Past (Big Hits Vol. 2), The rolling stones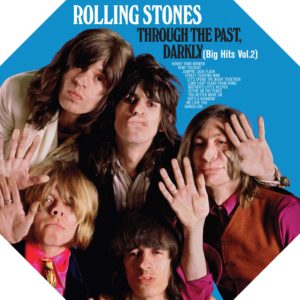 It was the first Stones album I've ever owned and for me the PERFECT introduction to the band. It had "Honky Tonk Women" on it, along with two other singles that weren't on any album; "Dandelion" and "Jumpin' Jack Flash". Those three songs alone would have been enough to turn this die-hard Beatles kid into a Stones kid – and that's where my musical schizophrenia began – bright pop melody against dark blues. I never participated in these wars: "Are you a Beatles fan or a Stones fan? People thought you couldn't be both…but I was. "Street Fighting Man," as we all know by now, was released to tape and then transferred to proper studio recording equipment, but when I was a kid it upset me, "Why does that sound so cool? ?" Then there was the dark pop of "Paint It Black" (with its world music influence) and "Mother's Little Helper" alongside the power pop of "Let's Spend the Night Together", "Ruby Tuesday" and "Have You Seen Your Mother". Baby standing in shadow. And as with Revolver, I was mesmerized by the psychedelic moments: "She's A Rainbow" and "2000 Light Years From Home". Again, there was nothing else quite like these tracks, thanks to things like John Paul Jones' haunting Mellotron on the latter, the sound of which would feature in my later love of Zeppelin. It's a bold compilation; the mixture of all these styles (a bit like the Beatles white album which was released the previous year) is what got me excited and made me think it was okay to like different styles of music, even if it was from the same band.
3
Sign 'O' the time, Prince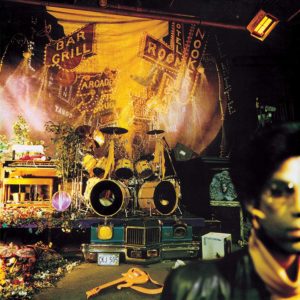 The best of Prince… his "Double White Album". There are so many different styles, genres, moods and characters. From the funk of "Housequake" to the power pop of "I Could Never Take the Place of Your Man" and every shade of rock, soul and ballad in between, it's a sonic feast…a true chef -work. He goes Beatles on the surreal "Starfish and Coffee" and his religious ode, "The Cross," then in complete opposition to that, goes full-throttle and smutty on "Hot Thing" and "It." And he doesn't just deliver the goods musically. Prince sings his fucking ass on "Slow Love" and "Adore". Add to that the lyrical content; awesome things no one has ever said before… "If I was your girlfriend"… come on! How has no one else ever thought of that? Because they weren't Prince Rogers Nelson, that's why. The same goes for "Strange Relationship" and the title track. When this album came out, I was the guitarist and musical director for its singer, Jill Jones (of The Revolution) and we were preparing to go on tour with Prince, supporting him on a US tour in the summer of 1987 . . But that tour never happened, due to poor sales of the album here in the United States. Successful sales were never the measure of a great album for me, and this one sat on my turntable for many months during that time…and for years after. To this day, it's still one of the most inspiring records of all time, to me.
4
Led Zeppelin II, Led Zeppelin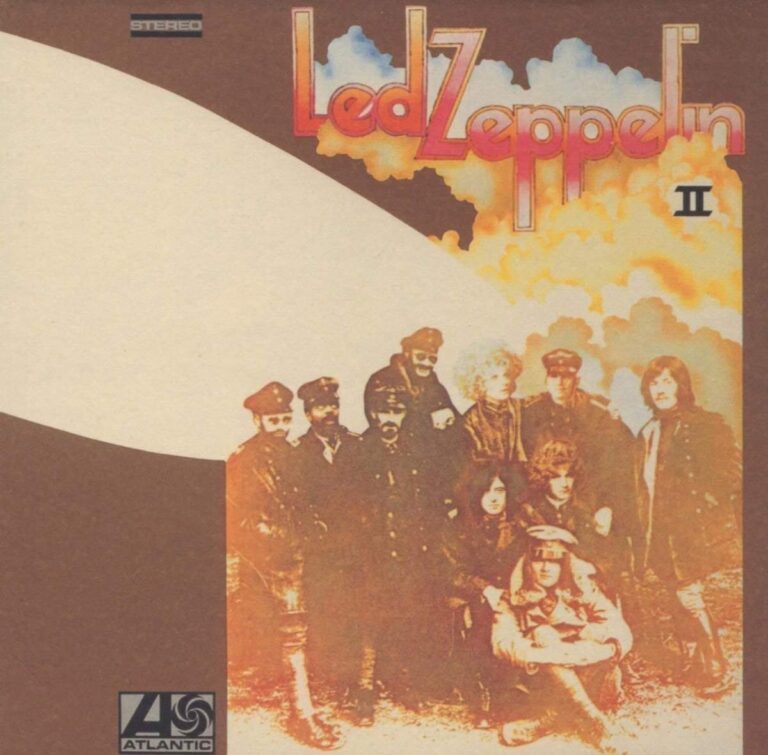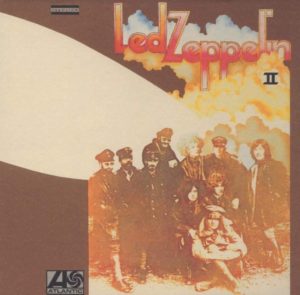 The MONSTER riffs album. "Full of love." "Heartbreaker". "Moby-Dick." Epic songs, with mid-song excursions into sonic panics. The guitar sounds are amazing, warm and creamy, the drum sounds are lively and airy, the vocal moans are unmatched, and the bass plays as funky as an old man R&B from the south side of Chicago. The light and shadow here are fantastic, smooth verses contrasting with explosive choruses like "What Is and What Should Never Be" and "Ramble On." I know every little sound on this record, from Plant's breath before the start of "Whole Lotta Love", the first song on the album, to the last harmonica at the end of "Bring It On Home" which ends it. Page's production, guitar layering, instrument panning, reverb and room sound are all groundbreaking and there's a reason the record to this day stands like a holy grail for musicians, singers , engineers and mixers. Sure, Page and Plant ripped out some of the original bluesmen's songs (again, like they did on the first album) but they did something so original with the end result, that I can almost forgive them .
5
Ballads, John Coltrane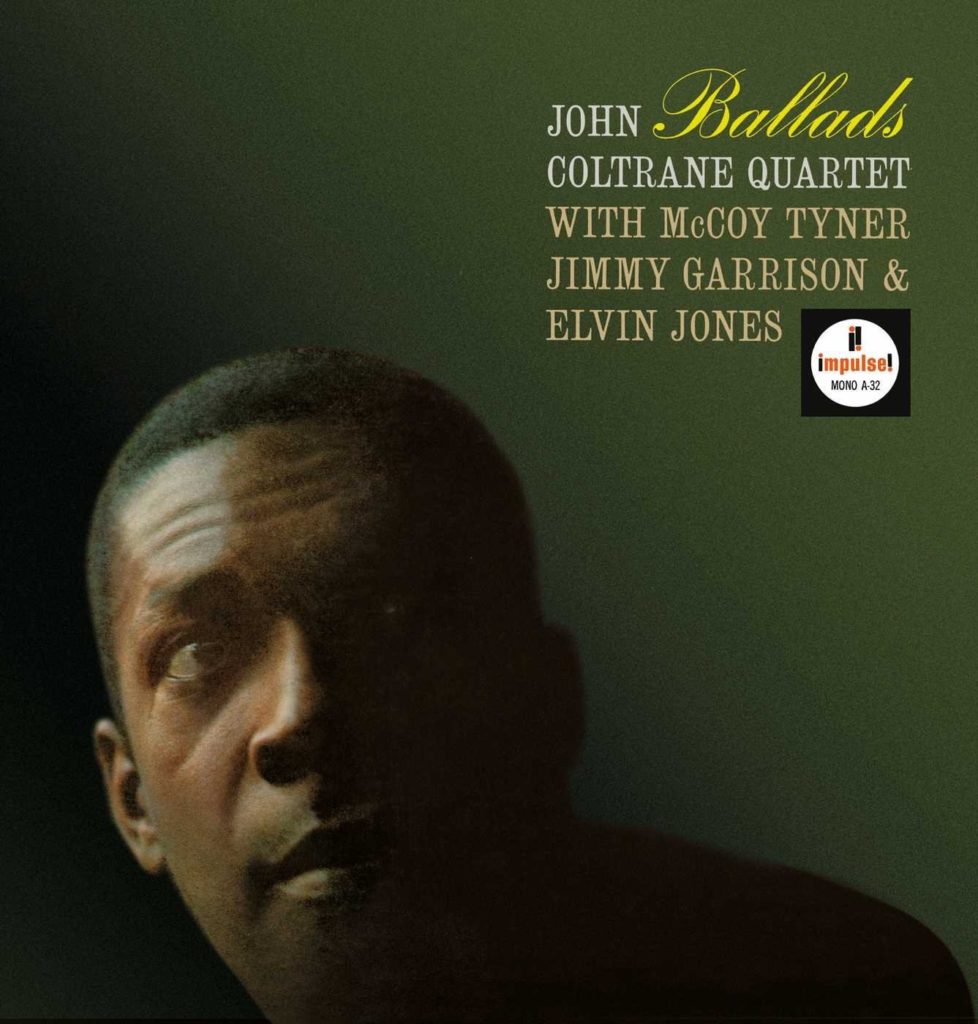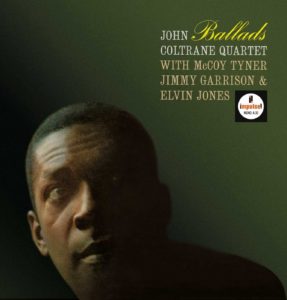 This album is so beautiful that I could almost cry every time I hear the first two notes of Trane's tenor saxophone. It's my Sunday morning album lounging around in my pajamas, my romantic evening album and my phraseology learning album. I heard about it in an interview with one of my favorite guitarists, Larry Carlton, who said it was one of his favorites, so I bought the album and man, had- he always right.